Ferman Akgül (maNga) meets Kay Darens (Schooldrivers)
Ferman Akgül, vocalist of the reknowned Turkish band maNga, and Schooldrivers' own Kay Darens had a friendly meeting backstage during Zeytinli Rock Festivali.
Zeytinli Rock Festivali is an annual music fest that takes place in Akcay, a coastal city north of Ayvalik. Every year, it features the most popular Turkish rock and metal bands like Pentagram, Duman, Athena, Baba Zula, Gece, Sebnem Ferah and many others. This year, Greek bands Schooldrivers and Deejay Nic The Band traveled to Akcay to perform for the enthusiastic crowd of rock lovers attending the festival. That's when Kay Darens, the Schooldrivers' frontman and vocalist, met up for the second time with  multitalented Turkish singer, songwriter, TV host, actor, and lead singer of maNga, Ferman Akgül.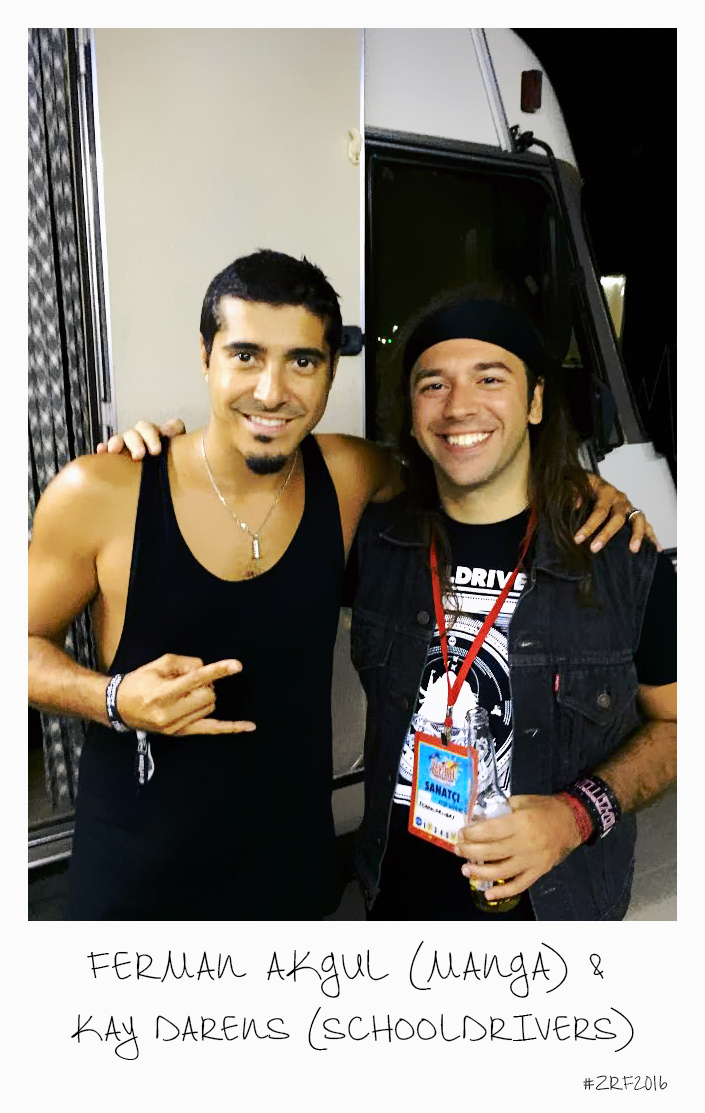 Fun Fact: Ferman Akgül and Kay Darens first met in Berlin earlier this year during the Global Battle Of The Bands World Finals. Kay was acting as stage manager and coordinator for the finals, while Ferman was one of the GBOB judges.
[shareaholic app="share_buttons" id="25521850″]
Comments
comments