Kay Darens is Schooldrivers' vocalist.
Kay Darens (born Oct. 11) is the vocalist and founder of Schooldrivers. Originally, "a pirate he was meant to be, trim the sails and roam the sea" but Guybrush Threepwood made it clear that spot was taken.
Kay started singing and vocal training during his early teens having the pleasure to work with the reknown conductor Giannis Boufides ("Stavrosis", 1st Performed at Washington DC – The White House) and to the day he is still training and developing his own vocal technique: a mix of funk & metal throat singing with fast attacks and low vibratos.
Having spent some years of his early teen years in England, his root influences reside on bands like Iron Maiden and on singers such as Freddie Mercury, Ray Charles, Bruce Dickinson and Chris Cornell.
At the age of 21, Kay got on a flight to Rotterdam (The Netherlands), to participate in the 2007 European RootsNRoutes project, receiving acclaimed critics by Trugoy (De La Soul) for the "Funky Brother", a song he wrote together with his band The Fungle Brothers.
Shortly after RootsNRoutes, Kay got back to Greece and started mingling with other artists, forming bands and gaining stage experience whilst composing his own music which finally led to the release of Pame Ekdrome!, a Grecophone solo album released under the band project Kay & The Schooldrivers, along with a music video for one of the songs; Mesa Stin Poli.
Kay & The Schooldrivers were effectively the predecessor of Schooldrivers and lasted until late 2010 with the last official release being Eprepe Na Gino Rapper. However, another unofficial Grecophone release inspired from the Greek anti-austerity movement went out on 2011 under the title Ante Geia. The band at that point had already seen its releases featured on several radios and the Greek TV.
From 2010 and onwards, as Maria, Nikos and Andreas joined the band the name was changed from Kay & The Schooldrivers to simply Schooldrivers which indicated also the transformation of the band project into the band it is today. Till now this decision led to an enjoying life full of surprises.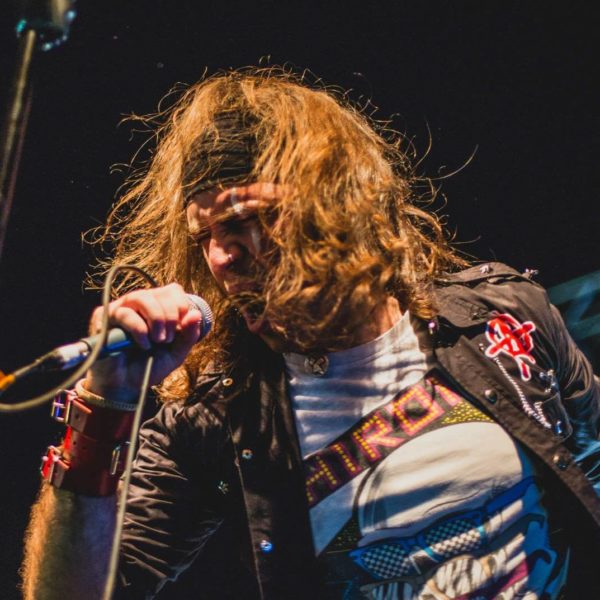 To be an entertainer you only need to provide a diversion or amusement, to be a serious performer worthy of world acknowledgment you need to be ORIGINAL.

Kay Darens
Comments
comments